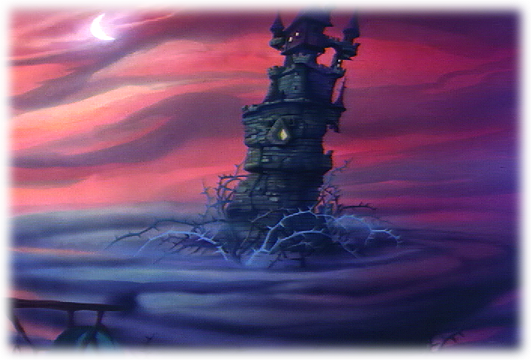 INTRODUCTION

The "DL2E" software is a Dragon's Lair II Enhancement.
It brings the game Dragon's Lair II: Time Warp to the hardware of the original Dragon's Lair and Space Ace arcade games, as it was planned to be in 1984!
(DL2E is not for the 1991 Dragon's Lair II arcade game by the Leland Corporation, nor is it a copy/port/emulation of the Leland software.)
Lost alternate scene has been restored with Dexter!
The original Time Warp film includes footage of an alternate climactic battle near the end of the game, which the Leland Corporation (alone) decided to cut out before producing their DL2 laserdiscs. An extended video file for the Dexter laserdisc replacement adds this missing scene back in! With Dexter, the DL2E ROM restores the animators' original game design where collecting all the magic items during the game will trigger the appearance of this alternate scene. More details on this are below.
DL2E is created by Dave Hallock, who also created DLE and SAE.


AVAILABILITY
DL2E is currently not available. There has been no distribution in 2022 or 2023.
Status will be updated here. 
Version details are below.
Contact
VIDEO OF DL2E IN ACTION
Here is a gameplay demonstration, and there is another video below that focuses on the collection of items during the game.
Cookie required
- This video player needs your browser's settings to accept a third-party cookie from google.com.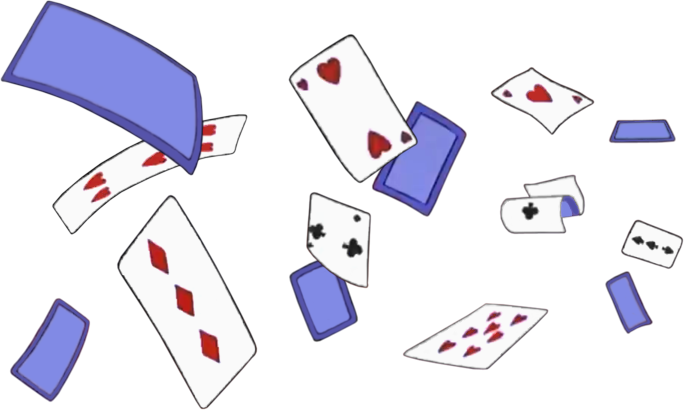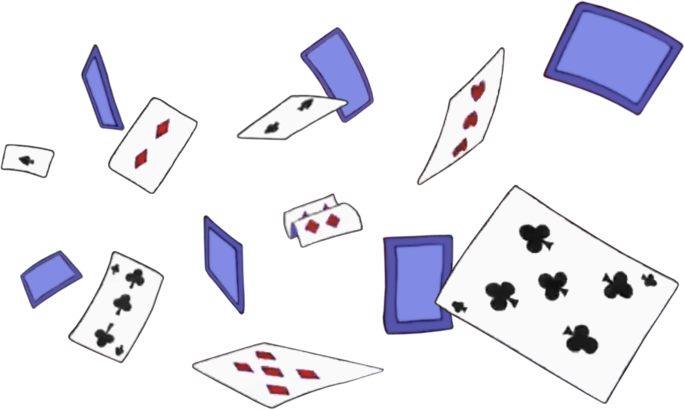 DEXTER LASERDISC REPLACEMENT
Dexter is a compact solid-state device that directly replaces many different games' original laserdisc players and discs. It plays video from a custom file format while receiving the original commands from the game's main PCB through the original interface cable. Dexter does not contain any game software. Dexter is created and sold by Matt Ownby, who also created the Daphne emulator.
It's a shame that Leland cut a scene from the film before pressing their DL2 laserdiscs. DL2E's ability to offer the game's alternate climactic scene with Dexter has been patiently anticipated. Development of the DL2E ROM began in 2003, but it was put on hold for over 10 years specifically to await a method for including the missing video. DL2E/Dexter's Dragon's Lair II: Time Warp video is fully licensed.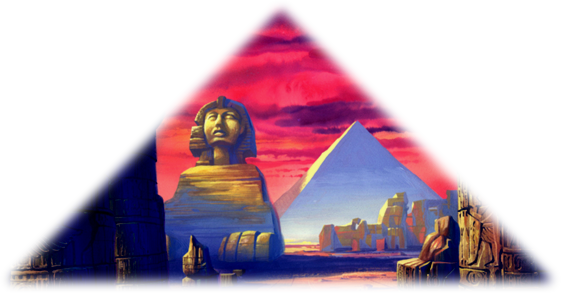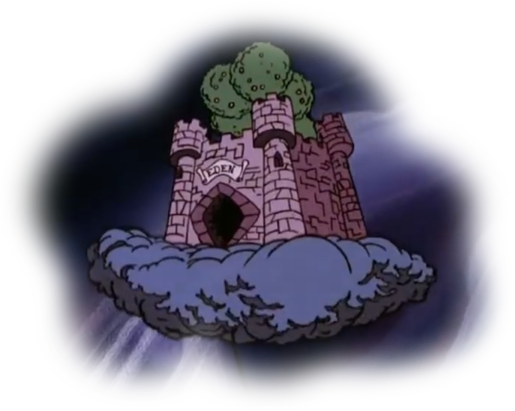 The Dexter video also includes literally dozens of authentic, 1984-style still-images for all of DL2E's text requirements - as if the game had been released in 1984.



ITEM COLLECTION VIDEO
Here is a demonstration of DL2E performing perfectly elegant transitions to the item collection sequences. These sequences were designed and animated to be completely seamless, both when they start and when they end.
Cookie required
- This video player needs your browser's settings to accept a third-party cookie from google.com.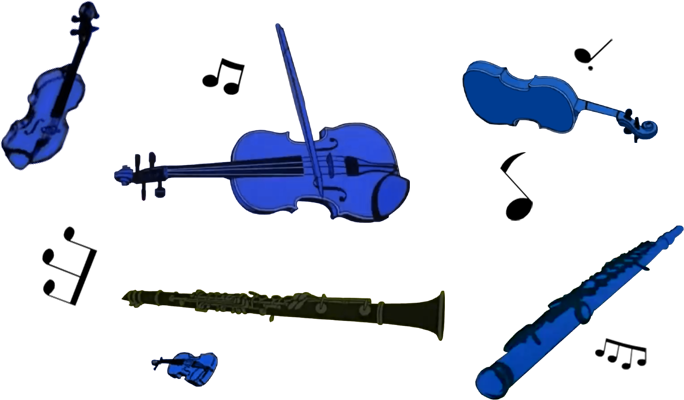 ENHANCEMENTS Hover your pointer over the blue text for details.*
↓
Here are some of DL2E's enhancements, as compared to the Leland Corporation's 1991 arcade game.
↓
And these are some enhancements that DL2E brings to the general style of the original Dragon's Lair and Space Ace games.
• Level progress is saved
• Seamless magic items
• Item collection not mandatory
• More death scene variety
• No reversed resurrections
• No text overlay on video
• Alternate climactic battle
Extra lives awarded for score •
New feedback sounds •
Variable scoring tiers •
Bonus score display •
Coins and credits display •
Longer attract mode •


GAMEPLAY INFORMATION

Playing Instructions
Press start, and watch the video for flashes of light. Move Dirk towards the flash by tapping the joystick in the correct direction, then let go. When Dirk's sword flashes, press the sword button. If your input is accepted and is correct, you will hear a tone. If your input is accepted but is not correct, you will hear a flat version of the tone and lose a life. If your input is not accepted at all, then you will hear a buzz sound - try again. A correct action will never be accepted before the flash occurs. All moves must be made after the start of the flash. Magic items that you can collect will appear during the game and flash separately, causing two flashes at once. Choose wisely!
Scoring
Every correct action is worth a base 500 points. This amount increases by collecting magic items. Each item will add 50 points to the base. For example, after you've collected 3 items, you'll get 650 points for every correct action. The magic items themselves are also worth points. Your first item is worth 5,000, and additional items will continue to increase in value. Each item's value will flash in your score display as Dirk picks it up. Magic items can become very valuable, which is crucial for earning extra lives. Finally, there is one more bonus score. Complete an entire level* without losing any lives, and you will get a 1 point bonus! That might sound silly, but it may actually be the most interesting score of the game. Without it, the last digit of your score always remains a zero. These 1 point bonuses represent how many levels you've completed without any mistakes. When your game is over, you can easily see how many it was. And of course, this means that the maximum possible score for DL2E can only be obtained by never losing a life!
*Each 'level' ends with the activation of the time machine.
Extra Lives
See the DIP switch settings chart below for the available options. When the feature is activated, a bonus life will be awarded at the selected score intervals. A chime will be heard with each award.
Magic Items
In addition to maximizing score, the magic items can also affect the ending of the game. If you collect every item, Daphne will be protected from the Death Ring. (with the extended Dexter video)



DIP SWITCH SETTINGS
Remember that the switch numbers printed in white on your game's PCB run from 0-7, and not 1-8.
Number of Coins Required for One Credit
1 Coin
A0=OFF
A1=OFF
2 Coins
A0=ON
A1=OFF
Free Play
A1=ON
Attract Mode Sound
Always on
A2=ON
A3=ON
Every 5 minutes
A2=ON
A3=OFF
Always off
A2=OFF
Number of Starting Lives Per Credit
3 Lives
A5=ON
5 Lives
A5=OFF
For versions 1.0.1 and 1.0.8 (laserdisc)
When powered on, boot-up to...
the game selection menu
A7=ON
the game's attract mode
A7=OFF

Bonus Life Award
If set for 3 Lives (A5=ON):
Every 50,000
B6=ON
B7=OFF
Every 60,000
B6=OFF
B7=ON
Every 70,000
B6=ON
B7=ON
If set for 5 Lives (A5=OFF):
Every 70,000
B6=ON
B7=OFF
Every 80,000
B6=OFF
B7=ON
Every 100,000
B6=ON
B7=ON
No extra lives awarded
B6=OFF
B7=OFF
For version 1.0.0 (Dexter)
Changing the game is disabled
A6=OFF
A7=OFF
Change games w/ Left+Sword
A6=OFF
A7=ON
Auto-rotation (Factory ROMs)
A6=ON
A7=OFF
Auto-rotation (Enhancement)
A6=ON
A7=ON


These switches are not used by DL2E:
A4, B0, B1, B2, B3, B4, B5

There is no recommended setting for the starting lives and extra lives.
However, here is the suggested order for how the settings rank in terms of game difficulty,
based upon averages of how soon lives can become available for use during the game:

Setting (easiest to hardest)
Maximum lives attainable
5 lives - extra @ 70K
9
5 lives - extra @ 80K
9

5 lives - extra @ 100K
8

3 lives - extra @ 50K
9

3 lives - extra @ 60K
8

5 lives - no extra
5

3 lives - extra @ 70K
7

3 lives - no extra
3

THE ALTERNATE SCENE
Here are all the details about it! There are no spoilers in the next paragraph.

The alternate scene is designed to replace the segment that the Leland Corporation called 'level 7' if Dirk collects all the magic items during the game. The intended variable nature of this scene is the only reason that a break exists in the animation between what Leland called 'level 7' and 'level 8'. (These are not supposed to be considered two different levels. The complete game has 7 levels.) The sole purpose of the break is not to start a new level, but to act as the seam where both versions of the climax could converge and transition smoothly into the last half of the level. For some reason, Leland totally scrapped this concept and even went so far as to cut the alternate scene from their laserdiscs. Boo! (There is still PLENTY of empty space left on the DL2 disc.) To make matters worse, Leland then incorrectly identified the break in the animation as the start of a new level, and called it 'level 8'.

Each of the following pop-ups* will now slowly progress to completely spoiling the alternate scene.
• The role of the magic items
• The length of the alternate scene
• Comparison with the common version
• A detailed summary
• Design analysis

ADDITIONAL INFO
* If the hovering pop-up text boxes on this page do not work with your device, here is a link to all the text that appears in the pop-up boxes.

Version Info:
1.0.0 (released 2017 Jul 01) 
For the Dexter Laserdisc Replacement
1.0.1 (released 2015 Nov 26) 
For the original model Pioneer players and Leland's laserdisc part #

C-910-00002-00

1.0.8 (released 2015 Nov 26) 
For late model Pioneer players and Leland's laserdisc part #

C-910-00002-00


Versions 1.0.x were distributed under software IP license from

2015-2021.

RELATED SOFTWARE
---
QUESTIONS? COMMENTS? PROBLEMS?
Contact Us
HOME | LASER GAMES | LASER COMMUNITY | TECH CENTER

This website was created by Jeff Kinder & Dave Hallock, 1997 - 2023.
All trademarks and copyrighted materials are property of their respective owners.